Getting the best out of studying abroad – insights from a student in London
The key to having a successful academic year abroad is to explore and understand all the opportunities available to you. I've come to London to study a course which I am passionate about and very interested in working in that field once I graduate.
While it has been great to integrate with university life on campus, I soon realised that there was a wider world out there in the great city of London. Once I had my first assignments I took off to discover the great libraries and resources of London. I will be writing about some of my highlights over the next few weeks to hopefully inspire you to discover more about what studying abroad means and what is there for you to have as your own resource. Should you choose to study in London, these blogs should give you a great head start with a list of places to enhance your academic studies.
Wellcome Library
The Wellcome Collection is a world renowned medical collection of curiosities from around the world as well as showcasing some of the most important human interactions with research and modern day social issues. It has rich historical beginnings, founded by Sir Henry Wellcome, and is free to everyone to explore, interact with and learn.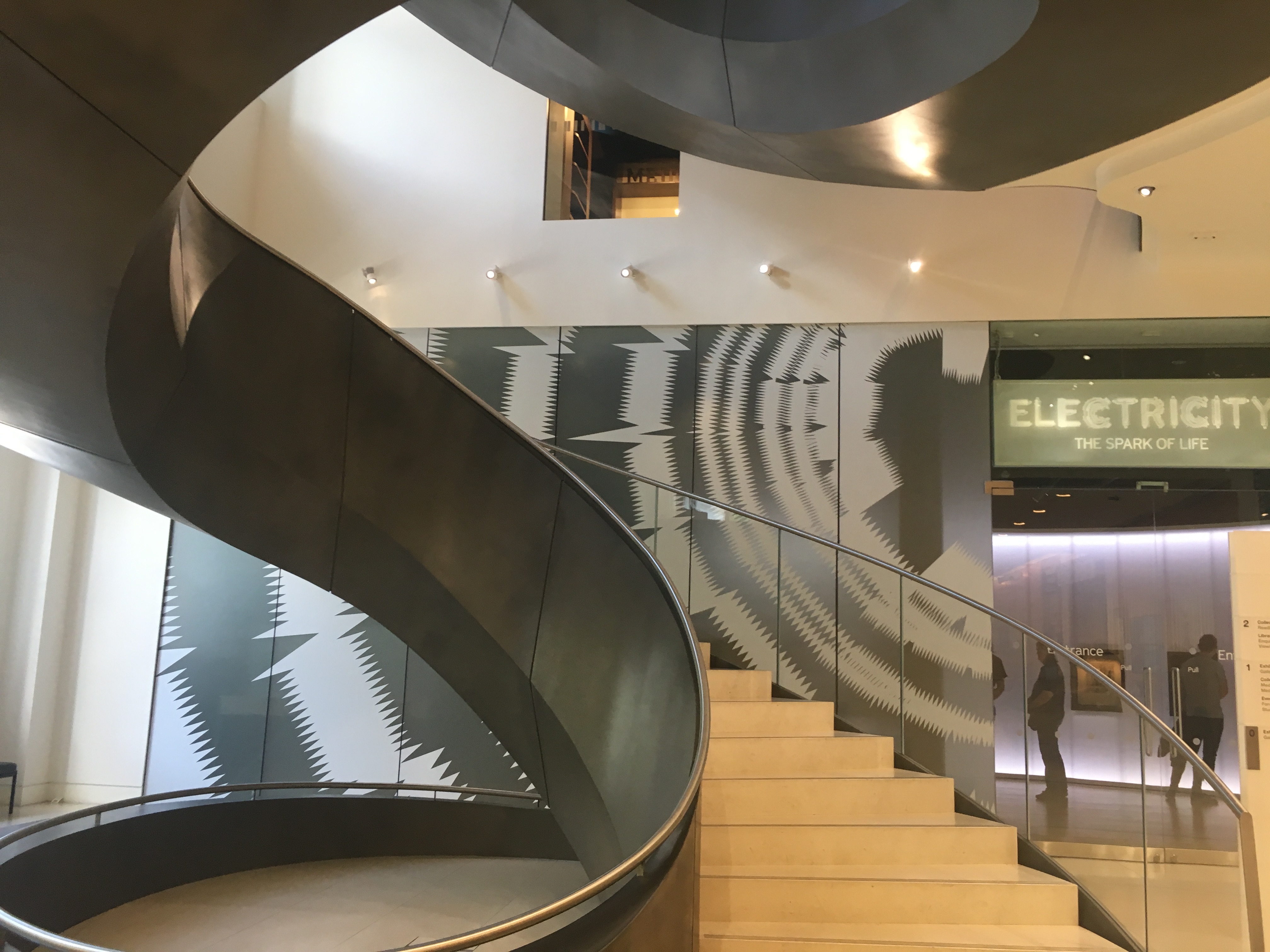 Housed in the Wellcome Collection at Euston, Central London, is the Wellcome Library – a vast wealth of rare books, journals, recordings, documents, databases and digital tools all pertaining to historical medical and contemporary medical research. It is by no means limited to the discipline of medicine, rather all things science, social, forensic and legal aspects of human biomedical sciences.
This proved to be a most beneficial resource for me as a student during my academic year. It is free to join, you are given a 5 year membership with access to beautiful facilities – it has a spectacular reading room and some of the best ergonomic chairs I've ever sat on! The online service proved useful in that I could research what journals or books were available on certain subject matters in advance so once I got to the library I knew exactly where to find everything I needed.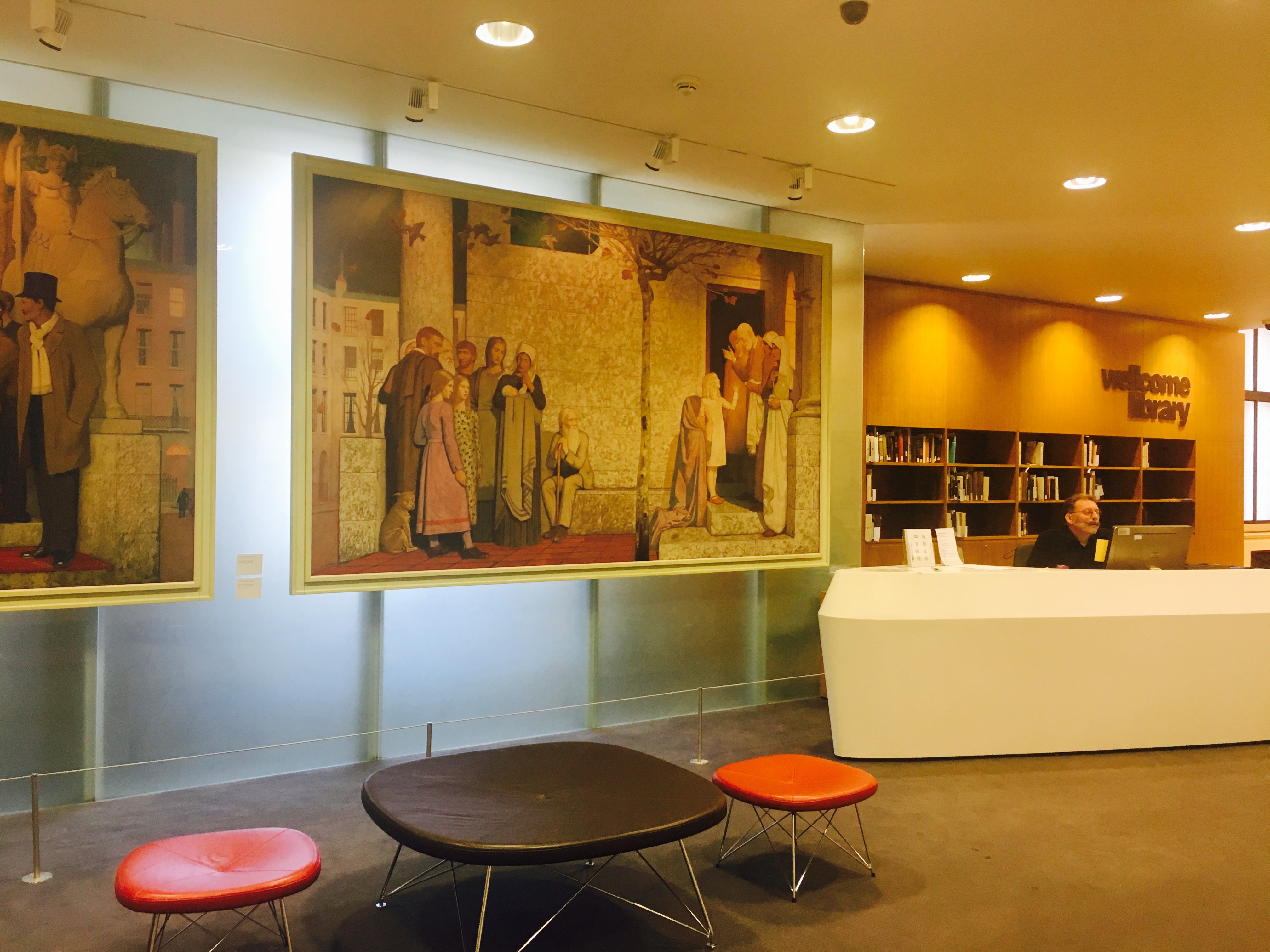 It really is a pleasant experience and I often found that I ventured onto topics and subjects I had never heard of which broadened my learning and understanding of the world.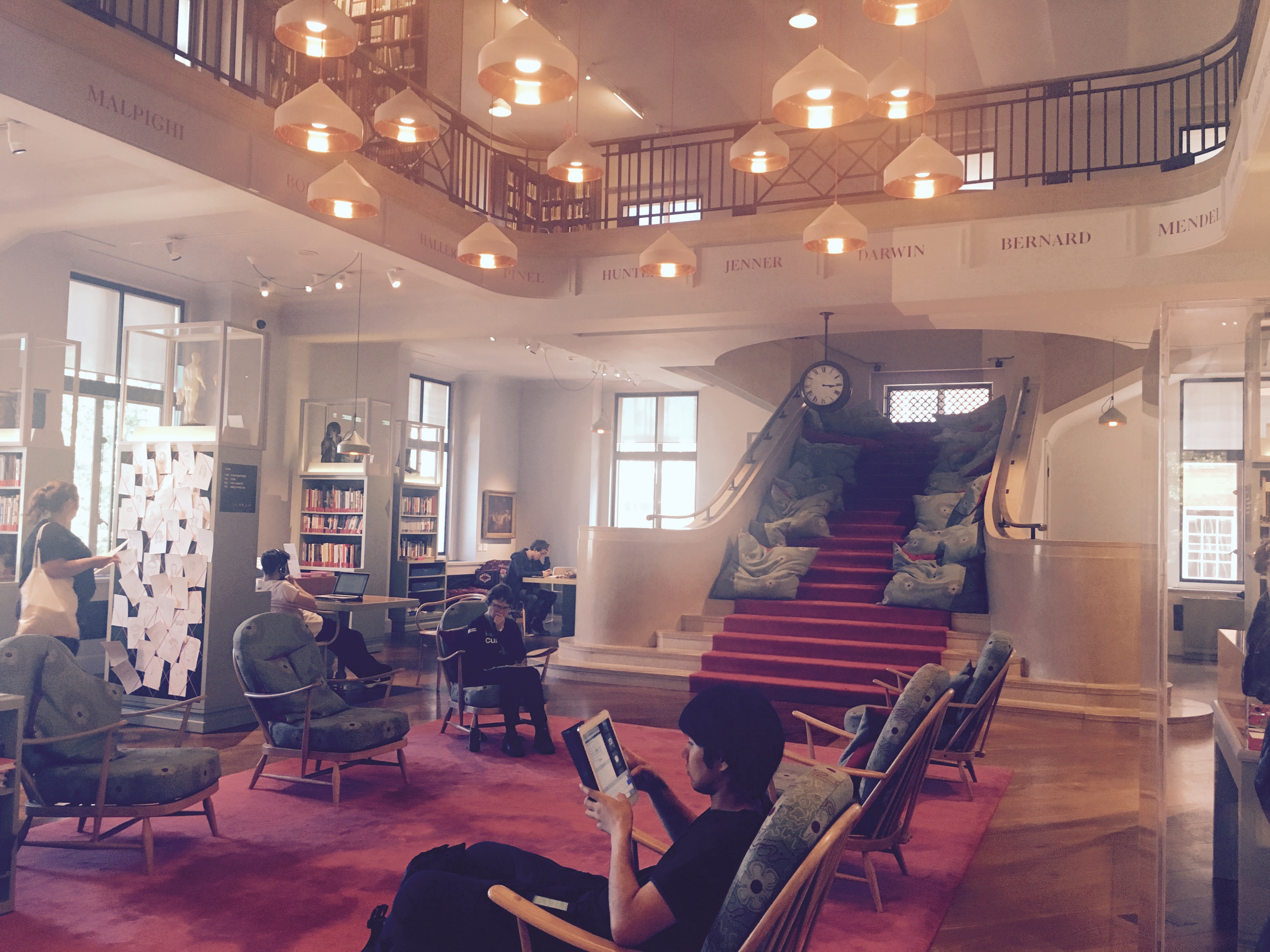 Another pleasant aspect to going there is that it is generally quiet and there is never a problem with getting a computer or reading space to work away. If I ever wanted to take a break I could leave the library and wander around the various collections, either permanent collections or some of the many that periodically change. This provided great thinking time and always made it worthwhile to visit.
The Wellcome also has a large open plan café, book shop and restaurant as well as cloakroom and toilet facilities. These wonderful surroundings were inspiring as well as comfortable, clean and friendly.
Where: 183 Euston Road, London NW1 2BE
Access: Euston station, King's Cross/St Pancras station, 18 different bus routes. Cycling and car parking facilities close by
Entrance: Free
Website: http://wellcomelibrary.org/
Opening hours: Monday, Tuesday, Wednesday, Friday 10AM to 6PM, Thursday 10AM to 8PM, Saturday 10AM to 4PM, closed Sunday
Contact: library@wellcome.ac.uk
Come back soon for more insights – please feel free to contact GoToStudy for any advice or information about courses.
Replies
Very nice teachers. My class is good and it's improving my english more than I was expecting.
reviewed on October 30, 2015