Go to study in
Search the Education Database
Review Your Uni
Your opinion matters!
Review Your Language School
Your opinion matters!
Recent Reviews
It was an intense 4 weeks at the school. Challenging course but a very friendly and helpful atmosphere
Aneesa Hussain
UK

reviewed on August 2
I can recommend Manchester Academy of English for their CELTA training. Our teachers were very supportive and experienced, and we all lea...
reviewed on September 19
I thoroughly enjoyed my educational experience at Manchester Academy of English. The school provides a variety of teaching methods that h...
reviewed on July 4
Latest Blog Post
An international student at Hampstead School of English, London UK, talks about their experiences. We hope this is helpful and interesting for prospective students!
Just after my graduation ceremony I decided to leave my country and start a new chapter in my life. I wanted to study abroad in order improve my English language skills and to try to maximise future opportunities.

I was 28 at that time and I used to travel to London quite often but I didn't know the Hampstead area at all. I came across the Hampstead School of English website by chance. Hampstead is not as popular as other areas in London, and when you look at the map it looks far away from the city centre where you think all the fun stuff happens- such a wrong assumption!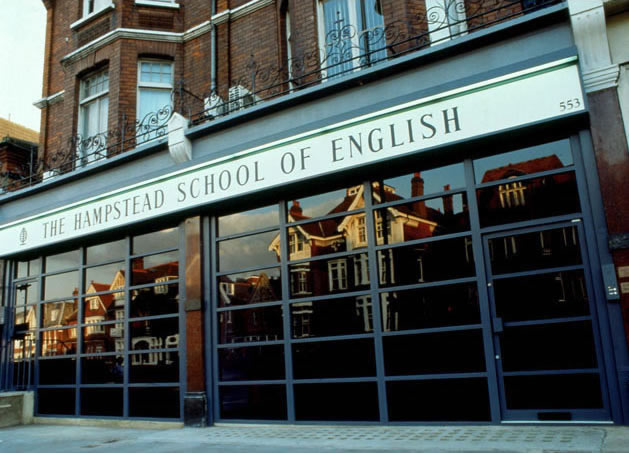 Arrival
Being sceptical by nature before enrolling on my course I took a couple of weeks to look around and visit several schools. Hampstead was the last one on my list even though it was my first choice.
When you walk in, there's a large hall and you can find reception on your left- people at reception are very friendly and helpful. They guide you through the enrolment process and in case you are confused about which course is the right course for you- considering your aspirations and purposes there is always someone with the capability to give you advice.
Continue Reading >>
Find courses
Our database has thousands of courses from hundreds of universities in many countries. Use it to find the courses that are right for you!
Read Reviews
Find out what other students are saying about the courses that interest you! Students rate courses in 4 categories so you can find courses that are best where it matters most to you.
Already studied abroad? Tell us about it.
Review Your Course!

Get Connected
Find out when university representatives are visiting your city, and connect with education consultants in your area that can guide you on the path to your education goals!